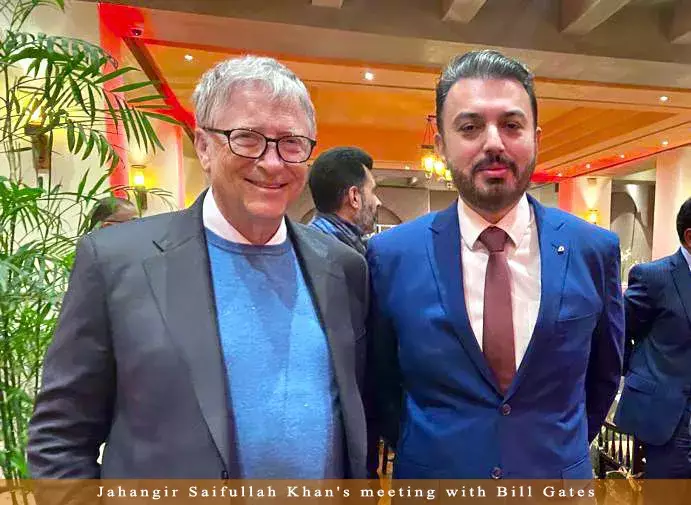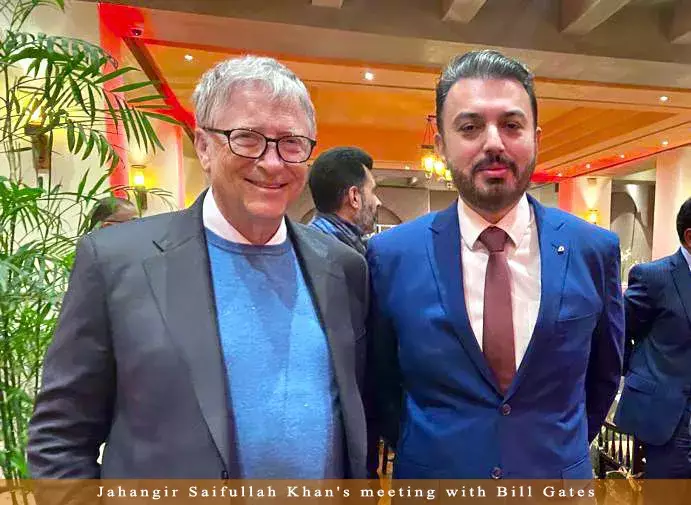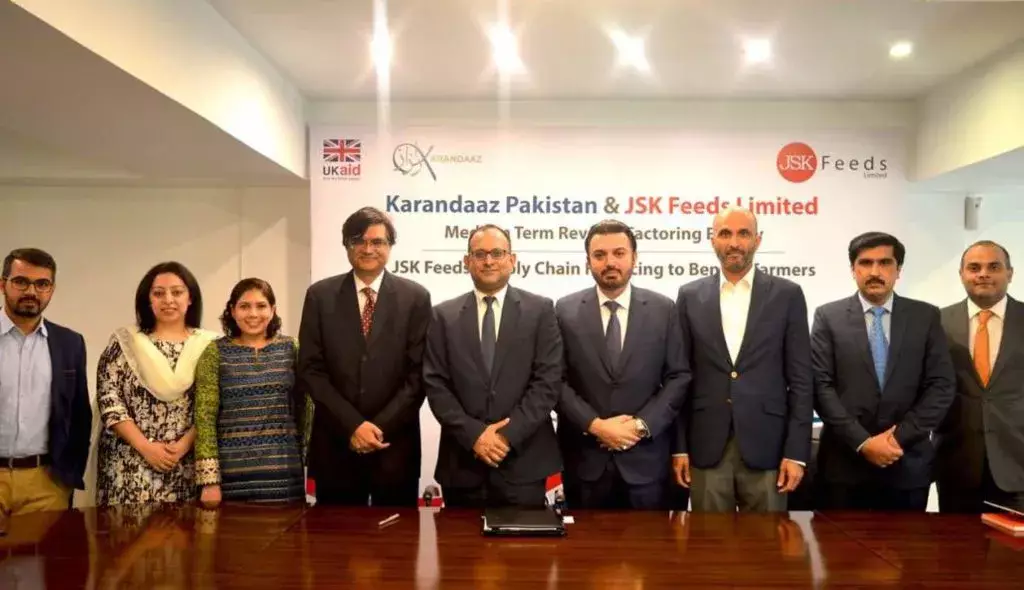 Jehangir Saifullah Khan Entrepreneur
Jehangir Saifullah Khan Team
Jehangir Saifullah Khan pleasure to meet billgates
Jehangir Saifullah Khan meeting in Saif Group
Jehangir Khan brainstorming session with team
Jehangir Khan, meeting Dr. Arif Alvi, President Islamic Republic of Pakistan.
Access to direct financing for businesses in poultry industry made easier by the UK Funded Karandaaz
Jehangir Saifullah Khan at site of Saif Energy
Mr. Jehangir Saifullah Khan is a high impact entrepreneur and philanthropist with an exceptional track record of leading and developing mega Projects.
Jehangir Saifullah Khan has diversified business experience of 20 years. He joined the Saif Group after graduating from University of Virginia, USA (which is a renowned university of USA). After successfully managing the Group's Textile operations for three years, he joined Saif Telecom, where he was involved in developing and securing financing for Pakistan's first under-sea fiber optic cable system TW-1. Transworld is the only operator in Pakistan which owns its 1,300 KM submarine cable system TW1 and is also a consortium member of the 20,000KM fiber optic cable system SEA-ME-WE 5 which is a multiregional data superhighway connecting Pakistan to Asia Pacific, Middle East and Europe.
Mr. Jehangir Saifullah Khan apart from being a high-impact entrepreneur is also a keen philanthropist. His contributions include a number of clean drinking water tube wells schemes in deprived areas of the Pakistan, water reservoirs, free medical camps and high quality daily free meals for less fortunate, in different parts of the country. In addition, he also sponsors several sports events every year to encourage the young generation to take part in healthy activities.